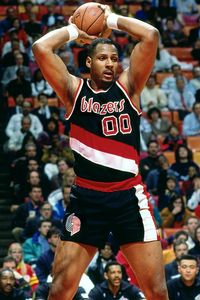 Sadly, I have just learned today that one of my favorite basketball players has passed away. Kevin Duckworth was a 7' center that played most of his 11-year career with the Portland Trailblazers. He wasn't the greatest player but he worked hard and smiled doing it. I still have a lot of his all-star basketball cards from back in elementary school when I first started collecting them.
This is an article from ESPN talking more about him.
http://myespn.go.com/blogs/truehoop/0-33-225/Kevin-Duckworth--Dead-...
Anyone else fondly remember the "Duck". At 44, I'll be interested to know what his cause of death was. I know he battled weight problems and I'm afraid at his size it could be size-related.
RIP Duck